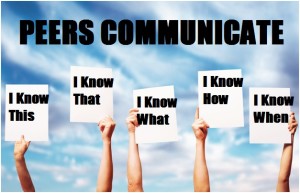 Running your own business, your self-publishing busines, can be lonely, frustrating, expensive (sometimes) and a bit fearful. That's why I really value my peers who are doing the same thing that I'm doing.

Everyone takes different paths and find different leads, and you really won't know or understand those options if you're all alone and not speaking to anyone.
THANK GOODNESS FOR FORUMS!!
I've gone to several forums over the past couple of years, but I mostly spend time on the Kindleboards. A lot of times, I just see the same ole statements, questions, excitement etc. etc. And it gets boring after seeing these same things over and over…especially after being a member for a few months.
But then there's those times where a jewel sparkles!!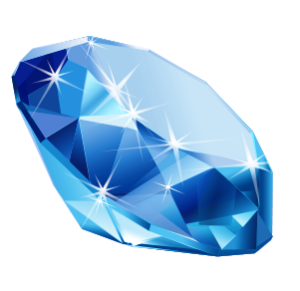 There have been several things I've learned from my peers this year, but the most recent information was regarding Amazon's KDP Select and the Mysterious Electronic Funds Transfer (EFT) change to "check" option.

Amazon's KDP Select
Looking at the discussion board regarding Amazon's KDP Select, I was able to see different sides of the story of this brand new project Amazon has decided to take on. Honestly, I didn't know anything about it until I read it on the forum. It sounded GREAT! at first glance for those who saw the advertisement. But there were those peers who read between the lines to make a decision if this was a valuable option for them. Thanks to my peers, I made a decision that, at this time, the KDP Select would not be valuable to me for several reasons.
For one, it's limited to Amazon Prime members who own a kindle, AND they can only borrow a book once a month. To be an Amazon Prime member, that's $79/year, which is basically $6.58 a book each month. I know that's not counting the the benefits of have the two-day free shipping, but it applies to many who have to do A LOT of shipping on Amazon to get any benefit from it.
The question is, how many Prime members are there? Also, they can only borrow one book once a month? That's not that many books for availability for ONE person. It's all numbers from here. You have to have A LOT of individuals who want to borrow YOUR book for THAT particular month to earn anything.
There's also the exclusivity of the novel for 90 days (Only eBooks–does not include paperbacks) in the Kindle Direct Publishing Terms and Conditions.
Exclusivity. When you include a Digital Book in KDP Select, you give us the exclusive right to sell and distribute your Digital Book in digital format while your book is in KDP Select. During this period of exclusivity, you cannot sell or distribute, or give anyone else the right to sell or distribute, your Digital Book (or content that is reasonably likely to compete commercially with your Digital Book, diminish its value, or be confused with it), in digital format in any territory where you have rights.
Authors don't have to take down their books at other distributors. They can opt to put only their next new novel and wait the 90 days, pull the book from KDP Select and send it out to everyone else. But for me, 90 days is an awfully LONG time. What happens during that time when people have interest? You can't do anything but have them wait until the 90 days is over. Then there's the ambiguous statement about not having another book that has "more value" than the one with Amazon? Huh? So, I guess, if a novel is more successful elsewhere online, then you violate this terms of agreement??
Amazon is basically asking for First Published Rights, but I think for very popular authors, this might bring customers to Amazon. It becomes a "status" club where only certain fans would have access to read that book FIRST while everyone else has to wait.
For those Authors who have a lot of books underneath their belt and can afford to have customers "wait" and they don't mind the "wait" and not getting much money in return…it might benefit them. However, for authors like myself…I would really need to have a lot of sells already to benefit from this type of program.

EFT to Check Mystery

I almost skipped over a discussion regarding some strange thing that happened with accounts at Amazon. Instead of receiving an automatic deposit of money into the bank account, the authors were notified that they would be receiving a CHECK. A What?! That wasn't what they had selected for the delivery of their money. They had opt for the automatic deposit option–EFT. Sure enough, when they went to look at their option, it had somehow changed!
As I continued to read, several other authors chimed in that theirs had changed too. I just thought it was a fluke. I figured it just affected just some people who just didn't know what they were doing. I decided to take a look at my account anyway. First, I had to remember how to check it (It was at the Top Right where I had to click the "Deana Zhollis's Account" hyperlink). Then, low and behold, I saw my options were set to received CHECK as well.
What?!
I changed my options back to EFT for the US, UK, and DE (FR, ES, and IT were ok).
Wow. How odd!
I would have never known what had happened until my next payment came in the mail instead of my bank account. Then I would have been frustrated and confused on WHY this had happened. That discussion thread save me a lot of headaches and emails and phone calls to resolve something that kind of…just happened for no reason.
Thank Goodness for Peers!
*~*~*~*
I know these two examples were both related to Amazon, but it's not to put Amazon in a negative light at all. It's the bread-and-butter for many authors today–especially self-published authors. I'm simply showing the huge value of what information one could receive when one is a part of a community with a common business service/product. A Community of Writers is definitely a tool you will need while self-publishing.
There's always something new to learn, and to grow, in anything, … you must keep learning.
Until Next Time!