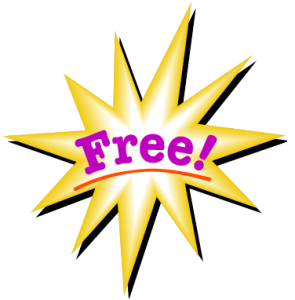 Smashwords had a coupon promotion last week were the publisher could offer a discount on their novels anywhere from 25% to 100% making the novel Free! It was from March 4 – 10, 2012.

I jumped on it!

And it was fun watching to see how many novels were going to be "purchased" with the coupons. I set my novel coupons to FREE, of course, except The Made, which I put at a discount. No buys on my discounted book. I then went against my first idea of never making my babe, my very first novel (and very long one at that), free. I made it free the last few hours of the promotion, thinking no one would really see it. I got two (2) buys. It made me smile. Cool!

Overall, I only "sold" a total of 67 books, which had a surprising realization.
Most of the books that were snatched up was my novel, The 9th Symbol. What's so surprising about that, you ask? Well, it made me look at the purchases for the other two books: Irid and Ruby, Flesh and Heart. Those two books were downloaded previously over a thousand times, during the time that they were set free by me at one time or another months and months ago. So, it appeared to look like that the same people who had those novels were just waiting for when I set my latest novel, The 9th Symbol, free so they could get it.
In a way, that was pretty neat to know. In another way, it let me know that the Smashwords audience might just be there mostly for the coupons and promotions. However, if they really want to buy a novel, I guess they could do that too.
Interesting.
I mean, I may be completely wrong, because, grant it, it's just li'l ole me and I can't account for all of the novels out there, but it did make me go… Hmmmmm.
Regardless, it doesn't change the fact that they would tell their friends about my novels. And THAT is what I want. I actually got a review on Goodreads from someone who got my novel free on Smashwords.
And she liked it!! She really liked it!! (Okay. Yeah. A pun from Sally Fields Oscar Award speech)
Just the fact that someone took the time to write a review says something. No. It says EVERYTHING!
So, bottom line, the free thing does help promote. I don't expect much from my Smashwords promotion week with only 67 books taken up, but I'll keep doing it whenever there's a promotional time to do it.
Because….
You just don't know WHAT might happen. DO EVERYTHING!
Until Next time 🙂