So, yep, I've been on hiatus working on my 2nd and 3rd books of The Calling Series, as well as taking vacation and just taking an overall break. And, YES! I'm so Excited!!!! Jetta, Book 2, of The Calling Series has the book cover completed!!! Yes! Yes! Yes! Below are the stages of development.
CLICK THE PICTURES TO GET A BETTER VIEW! 🙂
So, first, there's the sketch draft….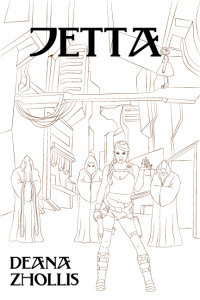 I needed to move two characters around, placing the smiling one in the middle. She made those change and sent me color.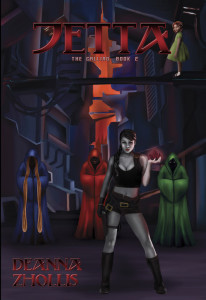 The other change was that I had to add the word "Series" to the subtitle and remove the face of the red cloak. And there was also something very else…. I mean, it looked good, but it was missing something… Hmmm… What? What was it missing?
I thought about my other book cover, Irid, and remembered it was missing something too, and the hubby suggested putting some stars in the darkness between the colors and that brought out that book cover and it was amazing! Just that little bit of something…. And then I had it. LIGHTS. I told her rope lights, like back in the 1970s, or something like that, but not too cheezy. Some kind of electricity to make the metal shine. And so she did something better.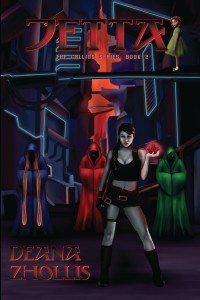 AND IT WAS AWESOME! 🙂
I was so very please with this cover. And I didn't think I could be so happy about every single one of my covers, but I am.
It's a wonderful feeling to be very happy about your product and not having to "settle" for something you're just not quite satisfied with. It's just wonderful!
I'm done with most of the setup for Jetta to be published, but I had to have one final thing to add. A MAP!
I made a little sketch of a map and sent it to my cover designer and asked for something better.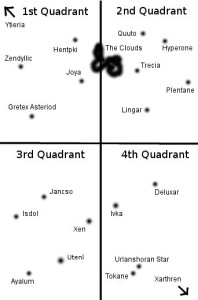 She came back with a black map that just blew me away! But I also needed a map for the interior of my book. So she made that one too.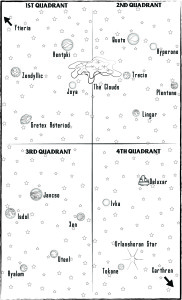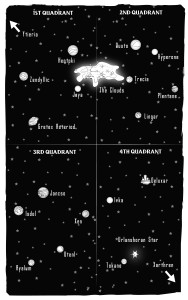 And there you have them!
AWESOME and AMAZING!
All these pictures just make me want to sing, I tell ya!
Next is the Book Cover for Creations. I can't wait!

See the previous post for Irid's Book Cover design steps.
See previous post for Ruby, Flesh and Heart Cover design steps.
See the previous post for The Made Cover design steps.
See the previous post for The 9th Symbol design steps.
Until Next Time!