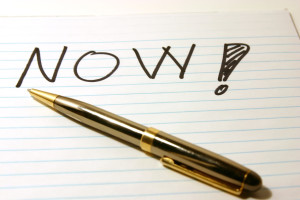 I'm so constantly trying to keep up with my weekly blogs (though I now have plenty of time to finish up some novels too while out on medical leave), that I figured I'd take a peek into Wattpad and Scribd. These are also places to promote your free writing. And it's actually a fun place to be if you're that type of author who just want to … WRITE STORIES!
Yeah.
How many times do you want to do just that–just write. Authors don't want to market. Authors don't want to sell. Authors don't want to do the network socializing thing. Authors don't want to market. Did I say that already? Yeah. Authors want to write, darn it! That's what authors do. And if you're determined to do just that after getting your book uploaded and your wonderful cover drawn, then you might want to look into marketing in a way that still have your creative juices flowing, and increase your fan base.
Wattpad and Scribd
These two places are THE perfect places to do just what an author want to do. Just write your dreams, your muse's inspirations, you heart desires, your funny witticisms. Write it all out there. It's a GREAT alternative to those who just don't want to blog or Twitter or LinkedIn or Google+ or do the Facebook Page thingy. The reminded me of, Waaaayyyy back in the day (around 2000/2001) when there was a site called Themestream.com. It was a place where authors got paid by how many readers read their material. It was little pennies, but if you got a lot of views, you were able to make some decent money. Unfortunately, it went under, and a lot of writers were really upset about it, not because of the loss of money, but because it had a community that was unique and wonderful for writers to engage in. I think Wattpad and Scribd is creating that environment once again.
Wattpad is a place where a writer can share stories on the web and across mobile devices. You upload your stories in sections. Even short stories are uploaded in sections because the audience is mainly reading these stories from their cellular phones, and reading in parts is much more easier on a little screen.
Scribd is like a huge book club, somewhat like Goodreads, LibraryThing and Shelfari, accept what you read is actually on the site. It's received a lot of bad publicity on the internet by authors who said this sight had their works, and was sharing them, without permission, but I believe the site has focused on that area and corrected it for the most part. It's still a place where millions go to read. If you've already logged in with your Facebook account, please note that Scribd will automatically set you up an account based on your Facebook account.
So, those are two places an author could look into and keep writing and gain fans. I think they're great possibility areas where authors can share their craft. As for me, I know I said I will be looking into these two things, but I just took a quick glance, and I'm currently really need to focus on getting more novels on my virtual book shelf. If I didn't have my job and had more time to write, these are places I would seek out.
What do you all think? Are there any other areas where writers could just write to gain a fanbase? What have your experiences been on Wattpad and/or Scribd? Does anybody out there still even remember Themestream? LOL!