My Steps to Self Publishing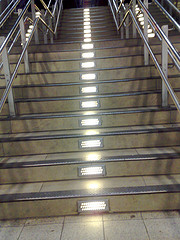 Here is a list of the first things I did when starting to Self Publish

Reason

The reason I decided to Self Publish was because I wanted to get more involved with my books, and plus, honestly, I didn't want to wait on the slush pile. I did the research online on all the cons of self publishing and how it has a certain stigma, but I figure, if I could spend thousands of dollars for a wedding which is ONE DAY, for someone that I love, why can't I do just as much time and effort on something that I love. It is said not to think about making a profit or being a big time Best Seller, though we all dream of such things. I have come to a decision to at least TRY. So…here I am, and I'm going to try. I'll put in the effort, do the research, and stumble my way to selling my books. And if I just get a few strangers to buy and actually like it, that would be wonderful to me.
Step 1 – Write the Book
Of course the first step is to write your book. Some people have a problem with this first step, but since I've been writing since I was 12 years old, not novels mind you, but writing period, writing isn't so hard for me. My first novel took a few years, and the 2nd took exactly 1 year. The rest of my novels… NaNoWriMo helped me on that. National Novel Writing Month was great! You just write and write. You don't worry about grammar or spelling or anything mechanical. Just write. This helped me with books 3-5. Join a Critique Group and learn how to accept critiques of your work and how to make improvements. Use MeetUp to find a group locally or Critique Circle for online. It's very important to get other people to view your book, especially a group that knows your genre.
Step 2 – Copyright
I've sent my books off to the CopyRight Office. Not one at a time, but I lumped them all together on one CD as I completed them, along with my short stories. The cost was $35.00. Then when more books were completed, the cost went up to $45.00. This doesn't include that you have to mail in the CD. But lumping all the stories together on one CD saved me money for all of them. When my first book was completed in paperback format, I uploaded electronically to the Copyright office for was $35.00 at the CopyRight Office. Real simple to use and I love the new technology now. No mailing hassles! Also I could copyright the illustrations I had inside my book as well. So this went very easy and great!
Step 3 – ISBN
Since I'm planning to continue writing more books, and I have five (5) already, I went ahead and purchased the block of 10 ISBN numbers from Bowkers Identifier Services, if you want to buy online. It cost me $275.00 in 2008 for my first ten and $250.00 for my second block of 10 in 2011. The price went down, and now up to $295 in 2017. So it hasn't increased much in almost 10 years. I didn't buy the barcode since I found out I could get it done for free at Tux. BUT CreateSpace will put the ISBN number on your book for you. And that's even better since you don't have to figure out the layout and size and stuff to put it on yourself. You can buy indiviudal ISBN numbers, however for $125.00 (this price has not changed). There are some companies who offers ISBN in their packages, but make sure, from what I've researched, that you own the ISBN number and not the company. It's better to own your own because then you can use it everywhere, take your book anywhere, and people can find it. Do you need a number for your Ebook? That questions is answered here.
Step 4 – Editor
I found my Editor on Guru. And I also asked for them for editting samples. There are those who are reluctant to do that because there are people who just try to get free services. But if you explain that you just want 1 sheet editted to make a decision on who you want to edit your book, some will agree to do that for you. I found that it was easy for me to figure out which editor I would like to edit my book with how they editted the sample. I was quite satisfied with the editting of The Calling Series: The Made. This cost me $700.00, for a word count over 130,000. Big book, I know. My next books are much, much smaller and will cost me less to self-publish them. Gulp! I hope!
Step 5 – Book Cover
I found someone to do the art and after the 1st and 2nd draft, it went into coloring. I found my Book Cover designer on Guru as well. This cost me $400.00, and she was worth EVERY SINGLE PENNY. I am so, so satisfied with my book cover. And your Cover, if you're a book reader like me, means a lot. I ALWAYS pick up a book by it's cover.
Step 6 – Blogging and Website
Soooo…
First I went hunting for a host and dug around the internet. There were tons of people with lists of what people they thought were the best Top 10 web hosting companies…and that list changed with every site I went to. So then I decided to search for any site that had issues or problems. I typed "reviews" after each hosting site that I researched.
Then I came across BestHostingRatings and really liked it! I had already reviewed other sites and this one had comments from people that seemed legit. Plus I had already looked at the one I was most interested in, and it had a lot of comments on it.
I chose ICDSoft, and then got my domain at NameCheap since it offered to place their company information in front of my personal information to keep my address and info private in that WhoIs database people use to be nosey and find out who owns what. ICDSoft didn't offer privacy, but that's okay. NameCheap worked out well for me. They guard your information using a program called the WhoIsGuard. Though I'm sure there are probably other ways for people to get your information, I figure the more deterrents you have, the better. NameCheap cost me $13.75 for the entire year (2015-2016) which includes the WhoIsGuard. ICDSoft cost me $192.00 (2013-2015). I then moved to Host Gate for $61.49 (2014-2016), in order to have different domains, where I can manage under the same Control Panel.
Then for a Blogger website, I went to WordPress. It was the easiest to use for me, and plus there are themes you can use to change the look of your blog quite easily. You can read more of my research on Blog Sites here.
Also, make sure to put RSS on your sites so people will know when you've posted or made updates to your page. Learn more about what I didn't know about RSS on here.
Step 7 – DBA and Bank Account
Went to the County office and picked up a DBA ("Doing Business As"). In Houston, Texas, I had to look for "Assumed Name" however. I got one for my pen name, seeing that I'm into writing steamy Romance novels; but it's not for being anonymous. Can't be if you're famous. But it will help so that the guys in the suit don't walk to my office and say, "Uh…your image…" LOL!. I got an Assumed Name for a publishing company as well…just in case I need it. I didn't add the word "Publishing" so that I can use it for anything I might want to in the future. I'll just add "A Publishing Company" if that is what I will use it for. I'll have both names for 10 years and then I'll have to renew. But so far I have simply used Deana Zhollis for everything and Night Before Day as just something to add in the field that says "Publisher" when I had to fill out a form. I opened a bank account for Deana Zhollis, which was one of the best things I could have done since I really needed it for CreateSpace and Amazon, as well as a Tax ID which also could be your Social Security Number. Make sure you have a Tax ID (i.e. Social Security Number). You'll need it!
Step 8 – Format Book
Once your editing is all done for your book, and it reads nicely, the next step, which isn't very easy, is to format your book. I listed the steps I took here
Step 9 – Print-On-Demand and eBooks
I've changed my strategy and now doing eBook first before Print. It's a new age and eBooks are coming in! So, go directly to Amazon and put your book on with Kindle with Kindle Direct Publishing–KDP (Previously was known as Amazon's Digital Text Platform–DTP). I have a template for HTML to use for formatting for Kindle here. I also did Smashwords for eBook publishing. Smashwords ebooks are distributed to major online ebook retailers such as the Apple iPad iBookstore, Barnes & Noble, Sony, Kobo (eBook for Borders), and the Diesel eBook Store. It's yet another format for your books, but it's all worth it in the end. It takes a few hours to get the Smashwords format correctly, though…so make a note of that. They supply a mobi type format for those with Kindle but do not publish to Amazon…yet. So you can give your book away for free or use coupon codes with Smashwords and people can go there and download any type of eBook format they want. It's very convenient.
The next place is PRINT to Amazon CreateSpace to also get my book, paperback format, on Amazon. You definitely need to learn how to change the format of your book to pdf. Every site seems to want a pdf format of your book. I'm also publishing with Lightning Source which has a great Distribution resource, and for Print-On-Demand they have: Ingram, Barnes & Nobles, Baker & Taylor, NACSCORP, and of course Amazon. Take a look of my Lightning Source Adventure. ALSO and HOWEVER, for distribution, CreateSpace now has Expanded Distribution for only $25.00. So, if you're considering distributions and want to use Lightning Source because of that, consider using CreateSpace first and see how your paperback sells go before moving over to Lightning Source.
HISTORY: After LuLu, I went to >MobiPocket. MobiPocket was for the eBook. SIDE NOTE: MobiPocket no longer exists and now sends their eBooks to Amazon. However, back in 2009, by putting my book in html format, and downloading their free software–Mobipocket Creator Publisher Edition–I was able to get it loaded to Amazon. Amazon contacted me to fill out a contract which you had to mail or fax back to them in Seattle, WA. This got my book onto Kindle. Now, you can just go directly to KDP
Step 10 – Promoting Online
I'm simply gathering information on promoting online and the kosher way of doing this. I don't want to spam bulletin boards or blogs with "Buy my Book…Please!" LOL! But I've learned if you honestly add your input on these sites, and have your signature with your website, then you don't look so selfish.
So things you can do, is actually provide useful comments and link to your website. Don't say stuff like, "Hey, that's what I talk about at MY site OVER HERE." It's pretty rude. Here are things to do:
Social media outlets

Create a Facebook page
Get a Twitter account
Sign up for LinkedIn

Have friends and family post USEFUL reviews on Amazon
Go to the Author Central on Amazon and sign in to make your Author Profile
Create a Listmania! page on Amazon
Get Car magnets
Do Search engine optimization (SEO) on your website/blog
Make a Book Trailer
Do the LINK thang–Post a link to your website whenever you get the chance; Post comments on blogs and link; and in signatures on forums
If your write Reviews for anything that you buy, link it back to your Author Name (i.e. Amazon). Not your website. If someone likes your review, they would google your name
Create another website on your hobby or expertise on a subject you know about and link back to your novel (Goes back to the LINK thang)
Build Mailing List – Make sure to have a place on your website where people can subscribe to get notices on when your next novel will be out. You can go to my site and see where I put how to get on the distribution list
Advertisements

Google AdWords*
Projectwonderful.com*
local community/city newspaper*
prlog.org FREE
prweb.com*

Other social media and Book GiveAways

Smashwords coupons to give away free books

Watch how popular your websites become…

Google Analytics
About my Book Trailers, I used Windows Live Movie Maker. I bought stock photos from Dreamstime and bought the music at AudioJungle.
So that's what I've done so far and a few things suggested that I haven't done yet (The stuff with the *). I'll add more as I get to more steps and tell you the yeahs and nays of my progress. I continue to research other steps at places such as So You Need to Publish Your Book, and watch other authors doing the same:
Michael R. Hicks (Kreelan Warrior).
A Newbie's Guide to Publishing
I actually put in a order for Michael Hick's book in 2009, and if I've done that just by researching other authors self publishing steps, I'm sure other readers and writers (who are also readers) would probably do the same here. And the word would spread.
The best part I've found about the internet is doing things online I already enjoy doing and being a part of, NOT TO SELL, but to socialize and become a part of the community. This is a more interesting and fun way of advertising, WITHOUT selling.
Hope these steps help you out! Good luck out there…!